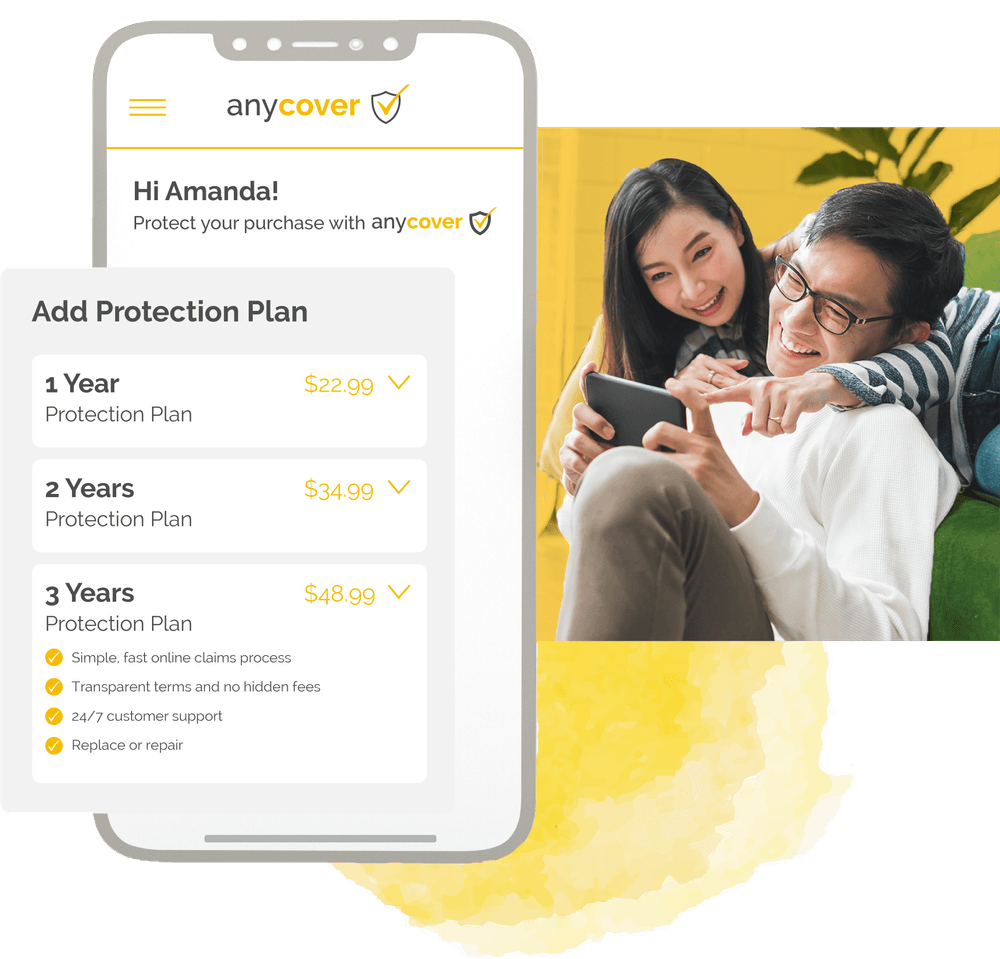 How it works:

Add anycover while you shop.
When shopping your favorite brands, look for anycover at the checkout to add a protection plan.

Track your warranty online.
Access your personalized dashboard to view your plan details or chat with our customer support team 24/7.

File a claim in minutes.
File claims hassle-free and enjoy fast repairs or replacements — without any deductibles or hidden fees.

Enjoy your product!
When your claim is approved, get a quick repair or replacement.
Protection for when life happens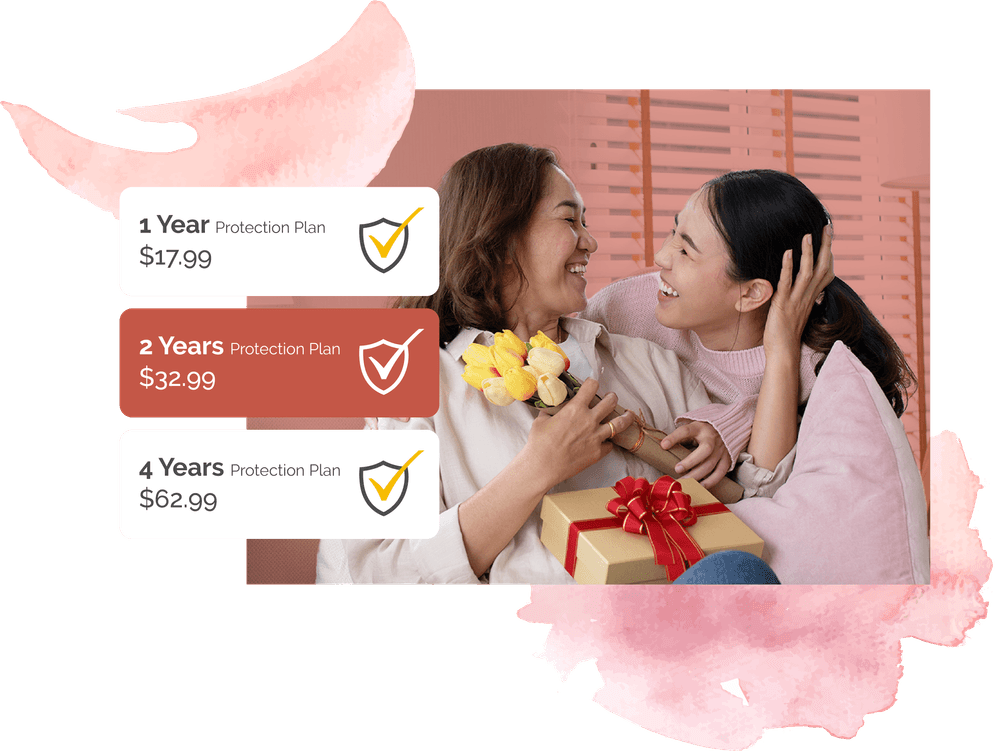 Against the unexpected
We know how frustrating it is when a product fails or malfunctions. That's why we offer comprehensive and tailored coverage options. Enjoy the peace of mind that comes from knowing your product is covered.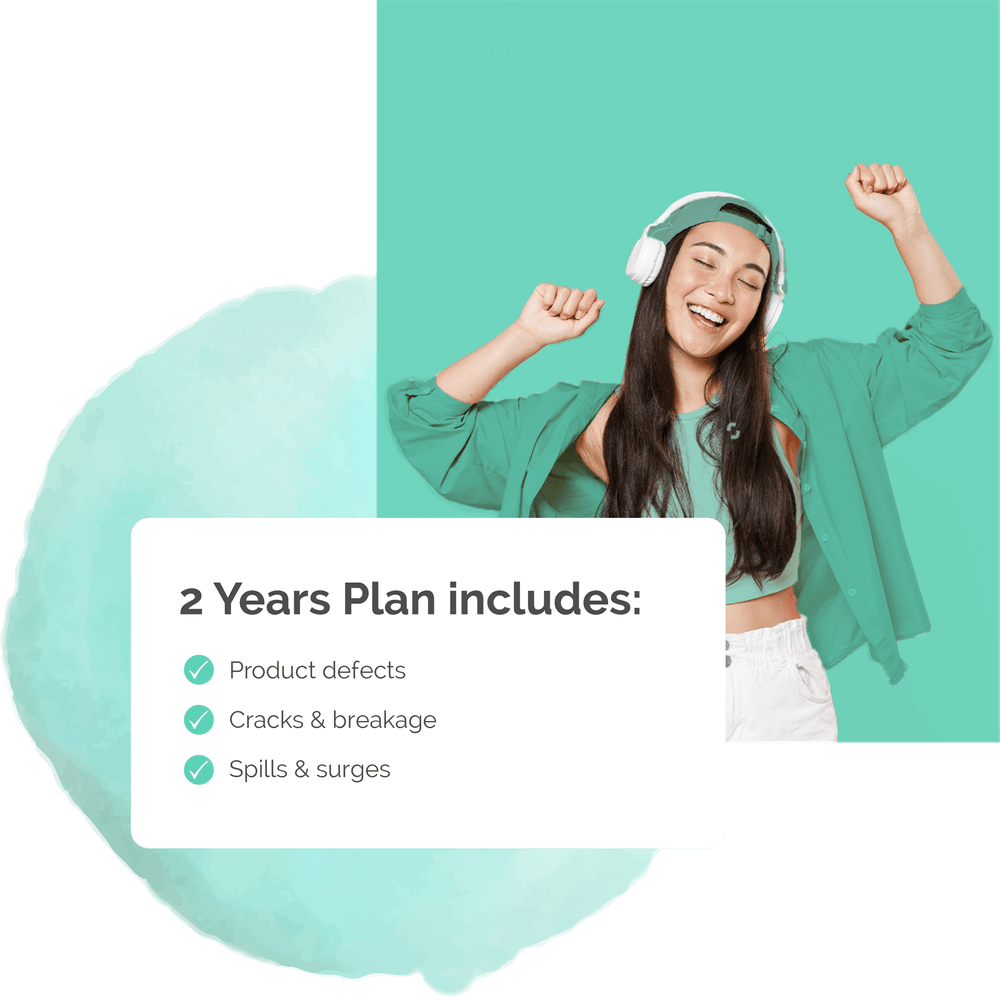 No more confusing terms
We'll always be fully transparent and upfront about what exactly your plan covers, the status of your claims, and how we'll find a solution. You'll never have to decipher legalese again or comb through the fine print to use your protection plan.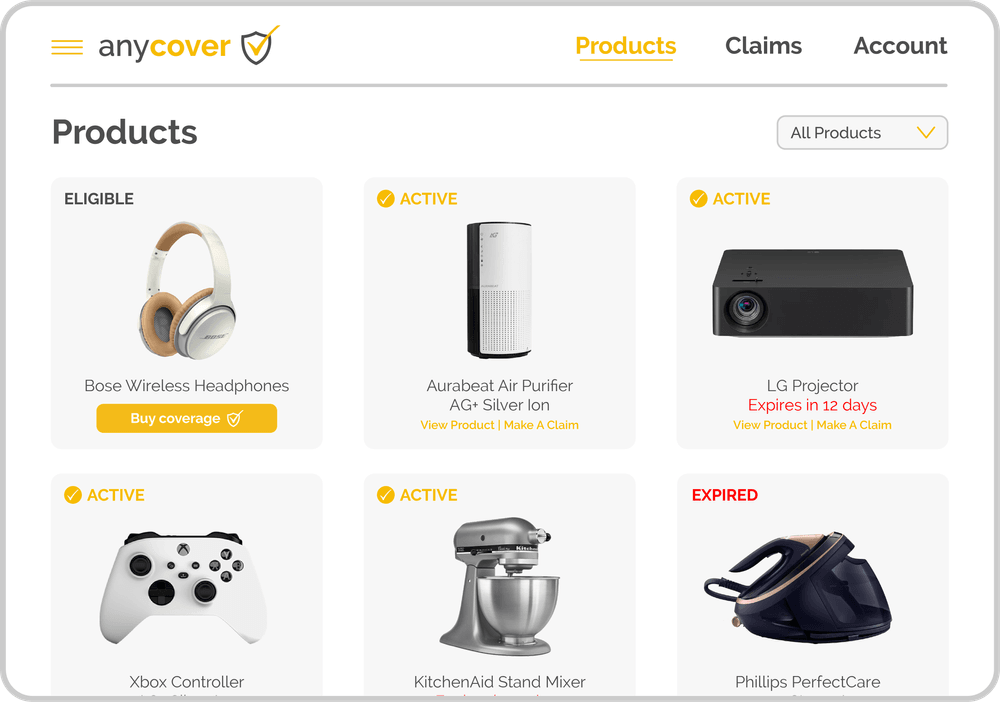 One personalized portal
With anycover, you can explore product coverage, benefits, and track all your claims in one place.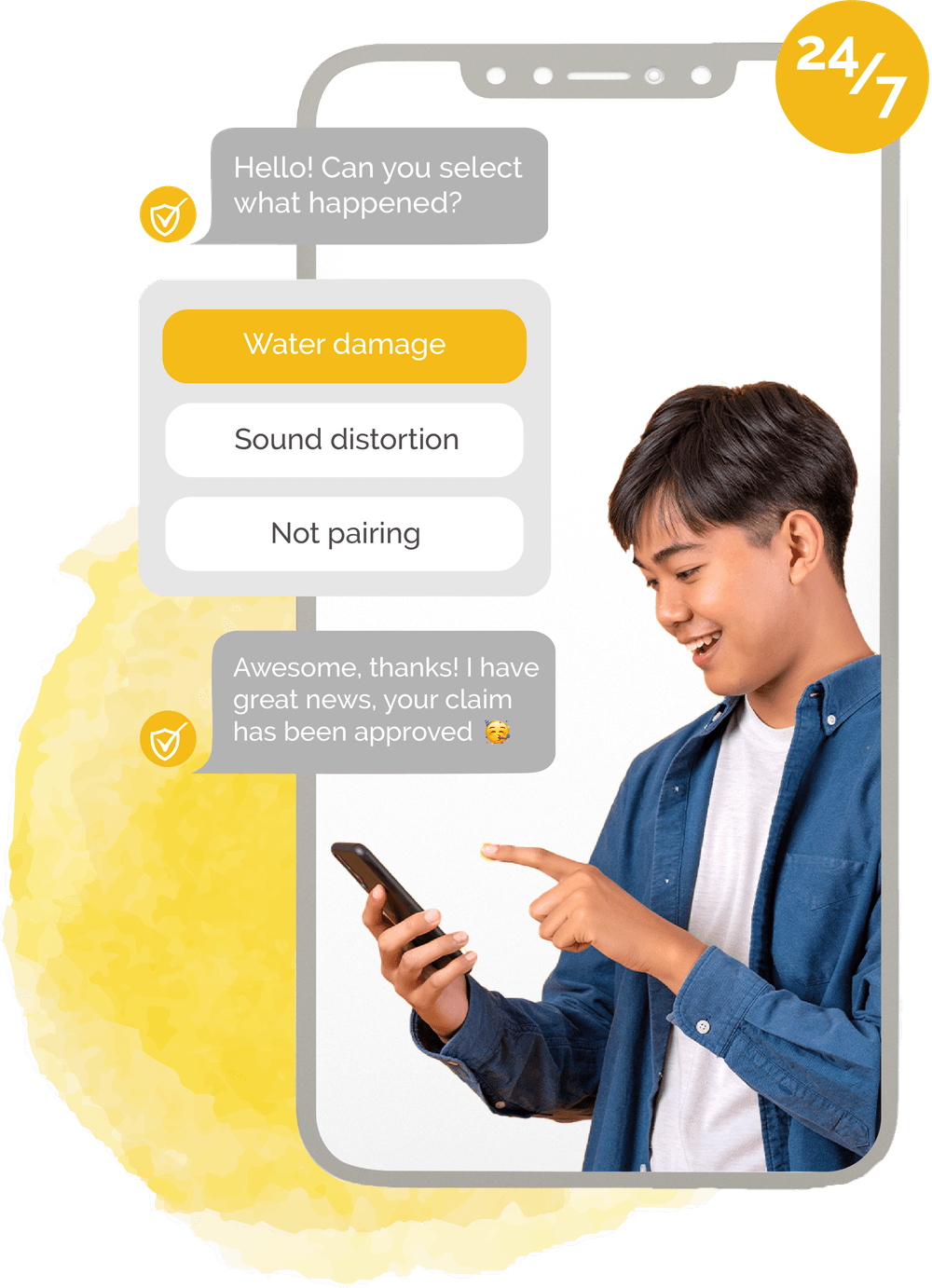 Hassle-free claims
With anycover, there are no hoops to jump through to file or resolve a claim. From fast claims approvals to 24/7 support, our team is ready to address your issue swiftly and thoroughly so you can go back to doing the things you love.
For all your belongings
anycover protects all the things that matter to you.

Appliances

Electronics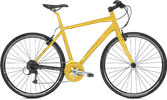 Sports & Fitness

Jewellery

Bags & Luggage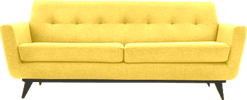 Furniture

Optics

and more
Frequently Asked Questions
How do I purchase an Anycover protection plan?
Visit any of our merchant partners through their online store. Eligible products will have the option to add a protection plan. Some merchants offer protection plans after you have purchased the product, too.
What happens to my contract if I return my product?
If you return your product, the merchant will request your contract to be cancelled and will issue you all refunds.
Is my protection plan safe?
Yes! All protection plans are issued by the merchant and backed by leading insurers, such as AIG and Etiqa.
How do I file the a claim?
Filing a claim is easy! Just go through our 24/7 virtual claims assistant or contact our customer service team. When filing a claim with anycover, you will simply need to provide either your anycover contract ID, email address, or other identifying piece of information.
For product-related questions, who do I contact?
Please contact the merchant directly for any product-related questions.
For product-related issues, who do I contact?
Please contact the merchant directly for any product-related issues during the manufacturer warranty period.