Looking for Ways to Grow Your eCommerce Store? Here Is How Modern Product Protection Can Help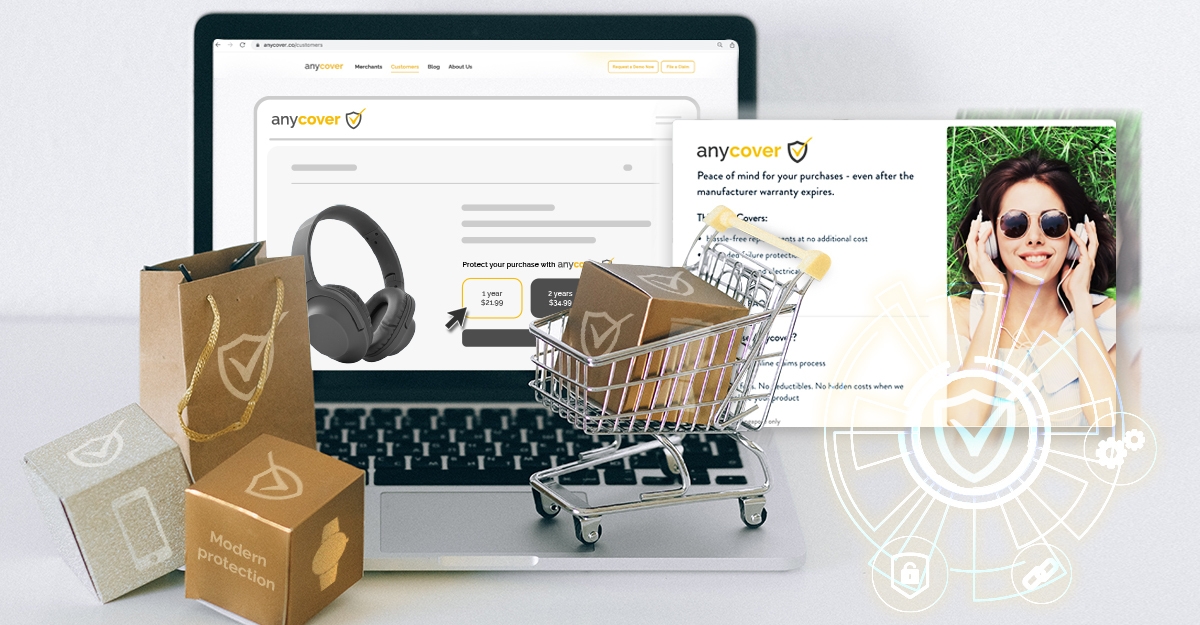 The most significant trend in eCommerce in Southeast Asia has been the direct-to-consumer shift, accelerated by the pandemic that has led to the mass migration of consumers online in the region.
From a seller's perspective, these growth prospects further intensify an already competitive landscape, as sellers can leverage eCommerce platforms to move online fast.
While factors such as product offering and price point still matter, it becomes clear that today's shoppers demand a value-driven experience. Given this, merchants should focus on customer retention and lifetime value, especially as advertising costs and uncertainty continue to rise.
As an eCommerce merchant, you should prepare to invest more in your customer experience that keeps shoppers coming back.
Modern product protection is an essential, value-added service centered around an elevated consumer experience – one that meets increased customer expectations and reinforces your commitment as merchant to stand behind the quality of your products. Moreover, offering protection plans is a strategy for sustainable growth, and here are some reasons why.
How modern product protection helps to grow your eCommerce store
1. Product protection drives increased conversion rates
The quality of a product is a critical consideration for consumers, especially if it is a durable product that consumers plan to enjoy for as long as possible without any product issues in the form of product defects or failures. But for a shopper, it isn't easy to fully assess the quality of a product online, especially as trust in product reviews has dropped.
This is where offering product protection becomes a key signal for the consumer that the merchant is willing to stand behind the quality of the product – and not just for the manufacturer warranty period, which is often as short as six to 12 months, but for the entire expected lifetime of the product,
According to PYMNTS, nearly half of shoppers (48%) say product protection offered by the merchant increases their likelihood to purchase as it increases trust in the product quality. Assurant estimates that offering product protection can increase a shopper's intent to buy by about 25%. It's why the largest global retailers, like Amazon, Apple, and BestBuy, already offer modern product protection to boost conversion rates.
2. Product protection unlocks incremental revenue
Growing sales is usually the first goal when merchants think about ways to increase profits. But it can be hard to achieve growth without spending money first, especially as more competition means you have to spend more money today to achieve the same increase in revenue.
Modern product protection changes that. For example, anycover does not charge any upfront costs and operates through a revenue share model, meaning that for every plan sold on your store you get a cut of the revenue, which goes straight to your bottom line.
Integrating anycover seamlessly into your existing offering is as simple as it is fast through the anycover app/APIs – you require no technical resources for the implementation nor the management of the product protection offering.
3. Product protection leads to more loyal customers
Happy customers are more likely to come back and spend 20% more on average. Delighting your customers with a great experience is a powerful tool to boost your growth.
One of the most effective ways to create more loyal customers is to support them when they need you the most – when there is an issue with the product. We all know how frustrating it is when the unexpected happens and a product fails or malfunctions.
But what is often even more frustrating for customers are the steps required to file a claim. Traditional extended warranty providers often ask customers to register a plan within 30 days of the original purchase, create a customer account, and keep the original receipts, which often get lost. When it comes to filing a claim, lengthy claims forms, long hotline holding patterns, and long processing times are unfortunately the norm.
The key to higher customer retention is providing a quick and hassle-free claims process that saves customers stress and time. With anycover, customers can easily file a claim through a 24/7 online chat with all relevant information pre-filled. With claims being usually approved within a day, with replacement or repair schedule - such a smooth experience turns a traditionally negative experience into a good one, and your customers are more likely to come back.
4. Ease of implementation and continuous optimization
Our customer success team will discuss your requirements to provide a tailored program that fits your and, ultimately, your customers' needs. anycover provides tailored and transparent plans that seamlessly slot into the existing customer journey without disrupting it.
We will continuously monitor the performance of the product protection program and help you identify opportunities for improvement. This level of attention is not something a traditional provider would provide. As a digitally-native provider, anycover pursues a data-driven approach to analytics and optimization, which is our commitment to providing you with a solution that delivers powerful, sustainable growth!
To learn more about Anycover product protection and how it can help your eCommerce store scale to new heights, click here to book a demo
About Anycover
anycover is a Singapore-based insurtech startup that enables online merchants to launch and manage their own extended warranty program through a plug-and-play API solution without having to build it from scratch. It has partnered with leading insurers to facilitate and streamline the underwriting process for merchants.

Launched in 2021, anycover reinvents the traditional extended warranty industry by eliminating many of the issues customers face with legacy providers, boosting customer confidence and retention. anycover's solution is available for online merchants and retailers across multiple industries such as electronics, appliances, furniture, sports & fitness, jewellery, bags & luggage, optics and more.